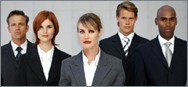 Reservation Software
Our unique vacation property booking system for online vacation bookings.
We offer reservation software vacation property rental software to assist property owners rent their vacation homes online.

read more


Easy to Implement
Guests book
themselves by checking
real time availability
through a link from your
website
Without having to wait for your response, they can choose alternate dates if your rental is booked for their original dates.
Our reservation software works 24/7 displaying your availability , calculating rates and booking your property while you sleep.

read more